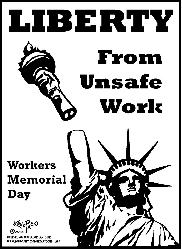 In poll after poll, parents, teachers and school staff say that school safety and order are their highest school priorities. Educators know that other efforts to improve schools will not be effective without first establishing an orderly and safe learning environment.
Fortunately, public schools are  still among the safest places for children. Studies show that of all the violent crimes involving children, only a very small fraction occur in school. We must never become complacent , however, in  assuring our schools will always be relatively safe  for students and teachers. We must constantly strive to make the school the safest environment possible. The students we have been charged to educate and the school staff the BAFT represents deserve nothing less.
Schools can reduce the level of student aggression simply by improving the orderliness of their classrooms. Working closely with teachers on students' behavior management skills in the early grades can yield substantial future benefits, including a reduction in both the dropout rate and the incidence of crime.
To continue good behavior developed in the earliest grades, schools must maintain a safe and secure environment. Teachers and school staff, through their unions, can play a key role in establishing effective discipline and safety policies, and can advocate for building facilities that are both safe and conducive to learning.
To better understand the extent of student discipline problems in our schools, we are asking you to take a few minutes to complete this survey below . All responses are anonymous.
---
Additional Resources